Minding the Gap
We design and deliver alternative programming around the world to schools, educators, community organizations and the workplace.  We Cause Bold Leaders!
We Deliver...
We Cause...
We Cause...
Bold Leaders!  
What is a Bold Leader?
A Bold Leader is someone who chooses to move beyond the limiting parameters of what is commonly accepted in order to cause valuable perspectives to arise that were not apparent before.
We Educate...
We Educate...
We provide innovative Professional Development for Educators:
tested and refined in diverse settings
alternative paths to distinct outcomes
self-authorship, integration and engaged participation.
personalized learning
frameworks to build competencies.
evidence-based, 20+ years experience in diverse settings.
Unique • Innovative • Effective
"Seeing the work being done at BoldLeaders has given me what I can only call a 'life shock.'   I saw something that moves me deeply – the step-by-step, inch-by-inch, cooperative enactment of restorative and honest dialogue between communities."
Professor Maria Talero – Founder and Director, Climate Courage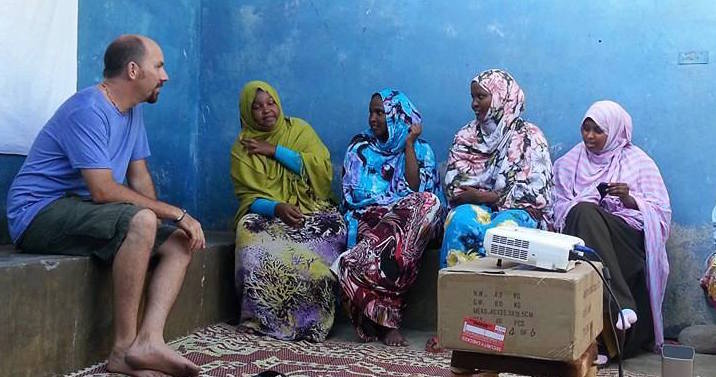 Mind the Gap
Mind the Gap
Life is a function of relationships.
Within these relationships are gaps.
Life occurs in the gaps.  
We Mind the Gap.  Come join us!
Go One Step Beyond
Go One Step Beyond
Take one step beyond where you normally stop.
Get comfortable with being uncomfortable.  
Use Mindful Language
Use Mindful Language
Choose language that integrates.
Paying attention to how we speak causes how we are heard.
Mobilize new reference points.
Participate
Participate
Take part in. Engage.
Play!  And keep the game in play, infinitely.
Participation mobilizes more participation.
Our programs generate high-level participation.
Collaborate
Collaborate
We explore how to make choices and decisions in groups.
This could be the future of the conscious evolution of humanity.
Tenacity
Tenacity
Persistence, determination and willingness.
Bold Leaders stick, hang in and practice.
Tenacity is trainable.
"I must admit to being a little bit skeptical before we went to this workshop.  But it was absolutely an amazing experience for me.   I can really recommend this – it is beyond anything that I have ever done.  We have been lifting the bar for the last 20 years, and I did not think we could lift it any higher, but it was lifted even higher!"
Hamish Hamilton, Founder and Managing Director, Nabaki Afrika
Michael Donahue
Michael Donahue
Twenty five years of transformational program design and delivery, a background in classical and applied psychology, and specialization in group dynamics and dialogue makes Michael an expert resource for any learning initiative. Michael has spent the last decade working with thousands of teens and adults from around the world, including teachers, parents and coaches who impact young people. Michael often serves a motivational speaker for groups that have included the Institute for International Education and the Orbis Institute. For five years, Michael contracted with College Summit, helping establish that organization as a recognized change maker in education. From 1987–1996, Michael also led programs for one of the most recognized and successful adult education programs in the world.
Brady Rhodes
Brady Rhodes
With 26 years of experience in education and facilitation, Brady has taught and worked in diverse national and international settings, designed curriculum for multiple programs and consulted with leading institutions, educators, companies and U.S. Embassies around the world. He has done extensive work in inner-city schools, supported diversion programs and developed substantial mentoring programs with several schools and youth agencies.
Wendy Talley
Wendy Talley
For over 25 years Wendy has worked as a Social Worker with vulnerable populations from people experiencing serious mental health issues, homeless families and at risk youth developing programs and policies. For several years she has initiated a consulting practice, which includes working in communities to address issues related to the social determinates of health (i.e. food access, employment, education, mental health, and housing). Most recently, her work with BoldLeaders has seen her creating dynamic programming to impact adults and young people from around the world through intensive leadership experiences.
"The invitation to see which Basic Human Resources you're not practicing was interesting and deeply personal.  I literally held the concept that cooperation is a natural instinct in my head as I approached and talked to various people in the past few months and have been very pleased with the results. . . I think that's where the BHR level starts – being neutrally human, with resources at your disposal."
Helen Otti – Participant